IAFP Report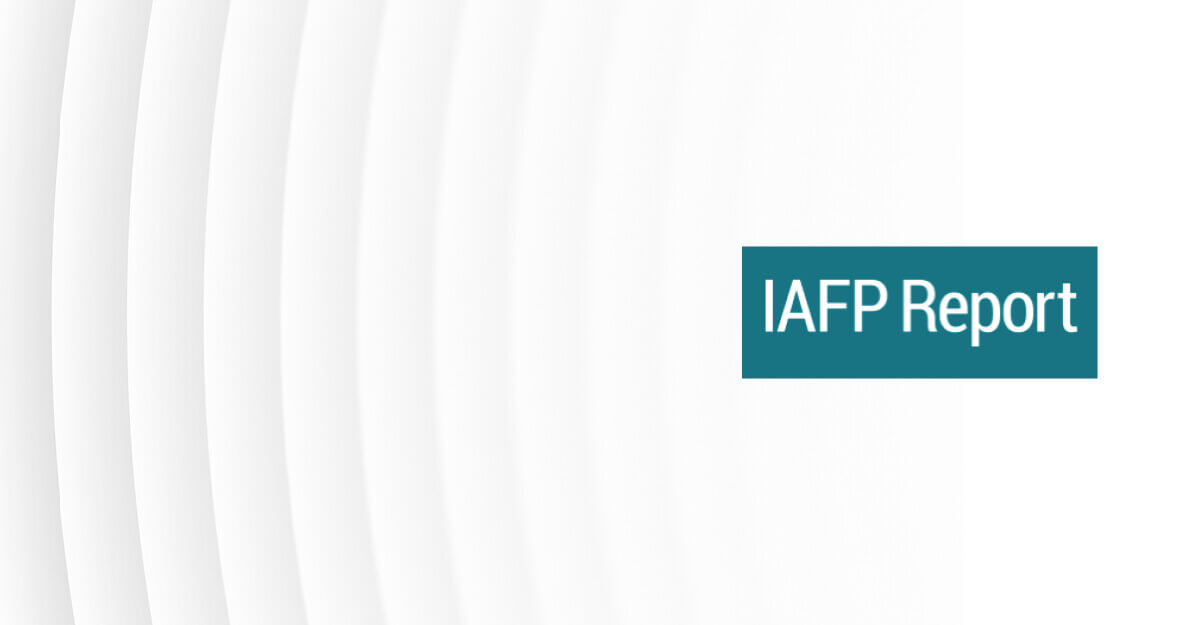 All IAFP Members receive the monthly IAFP Report e-newsletter. The mission of IAFP Report is to provide global news articles and resources relevant to the field of food safety. Article categories include IAFP Updates, Food Safety News, Regulatory Issues, Research & Reports and Items of Interest.
Members are invited to submit content that is timely and useful. To be considered for inclusion, please send your articles, reports or research links to the IAFP Report Editor. Contributors will be acknowledged by name in the issue their content appears.
IAFP Report Resources
View a sample IAFP Report e-newsletter, sign in to view the IAFP Report online or join IAFP today to start receiving the monthly newsletter.
Editorial Staff
Susan Smith
Staff Liaison
International Association for Food Protection

Jeff Farber
Content Editor
University of Guelph
Request Permission to Reuse Content
This link will take you to the Copyright Clearance Center where you can submit a request to reuse IAFP's content found in our publications. Please note that no part of any publications may be reproduced or transmitted in any form without prior permission from IAFP.